As you prepare for your big day, your choice of dress shoes will set the tone for your entire outfit.
We've created a guide to help you find the perfect pair of men's wedding shoes… and when you choose three or more styles from our wedding collection, you'll also enjoy extra savings.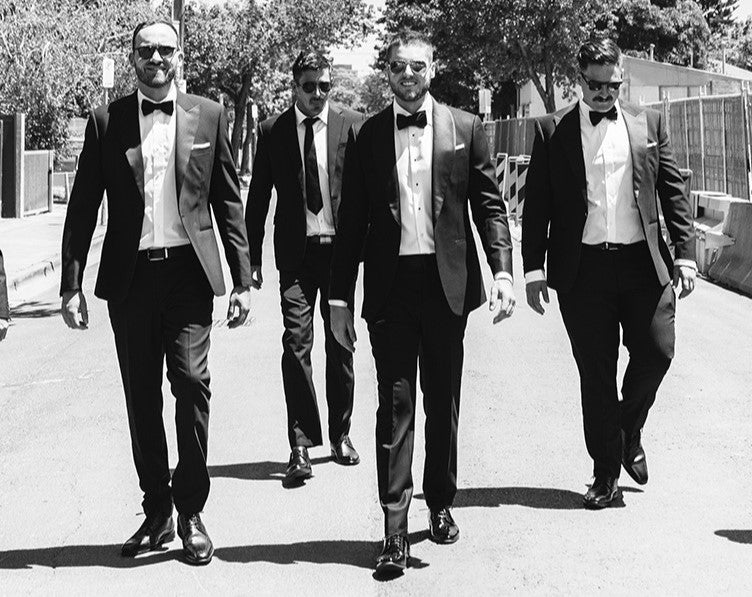 EXCLUSIVE WEDDING OFFER
Are you getting ready for the big day? Look no further for the perfect wedding shoes!
Our exclusive wedding offer is just what you need to ensure everyone in your wedding party finds their perfect pair.
Buy 3 pairs of shoes from our Wedding Collection and receive 25% off. Buy 4 pairs or more for 35% off!
SHOP NOW
DISCOVER OUR WEDDING BEST SELLERS
OUR WEDDING SHOE BUYING GUIDE
Your wedding day is a special occasion where every detail matters, right down to your shoes. Men's wedding shoes come in various styles, each offering a unique blend of elegance and sophistication Let's explore some of the best styles of men's wedding shoes to help you make a choice that perfectly complements your attire and the overall theme of your big day.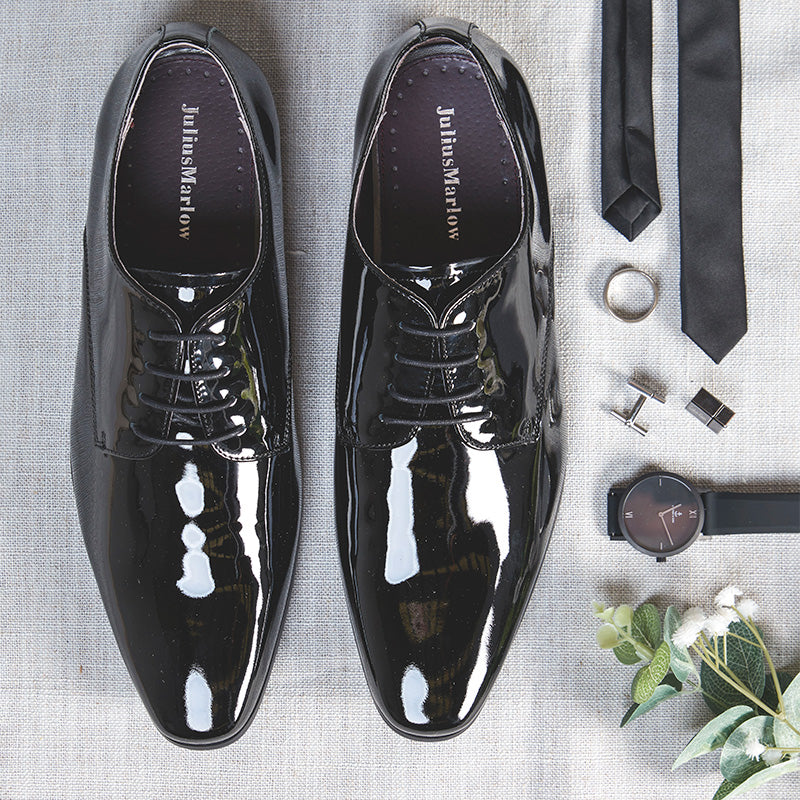 STYLISH DERBYs
Contemporary elegance. Derby shoes, also known as bluchers, are characterized by an open-lacing system which has become the most popular in modern footwear. Our signature Derby shoe Jet, available in smooth black patent leather is versatile while providing a touch of class to your special day.
Classic oxford shoes
Elegance personified. The Oxford shoe is the epitome of formal footwear. Its closed-lacing system and sleek design make it an excellent choice for traditional and formal weddings. Our Oxfords are made of high-quality leather and are available in black and brown. They are a perfect match for tuxedos and classic black or grey suits.
SHOP LACE UP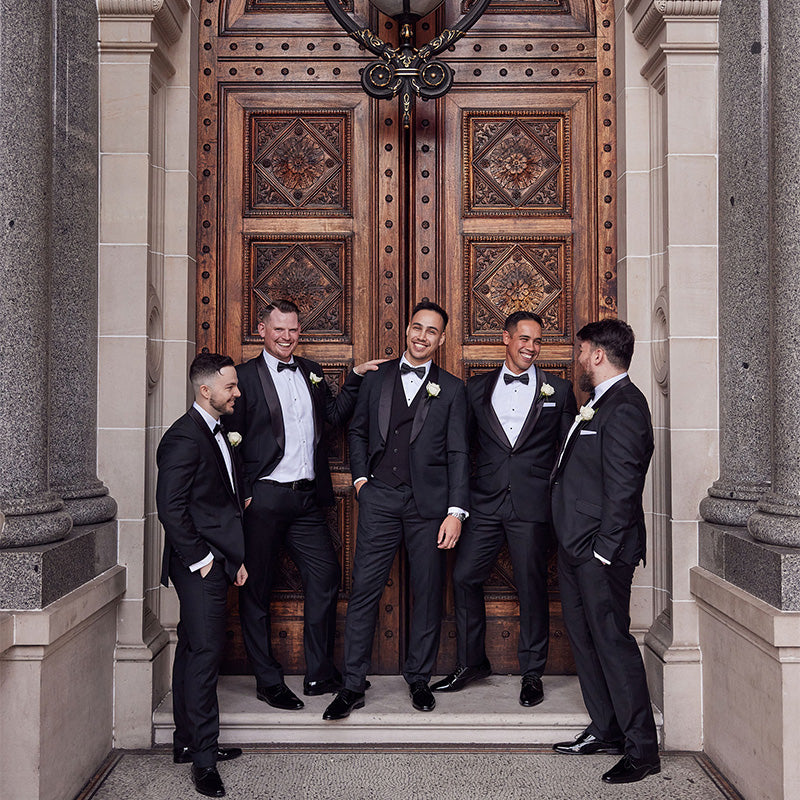 Dapper monk straps
For the stylish grooms. Monk strap shoes are known for their unique, double-buckle fastening. They exude a sense of refinement and style. Monk straps can be found in different shades of leather, making them adaptable for a range of wedding styles. They are a fantastic choice for the groom who wants to stand out.
Sophisticated loafers
Effortless charm. Loafers offer a more relaxed yet refined look, making them ideal for less formal weddings. They can be worn with or without socks and come in various materials, including leather, suede, and velvet. Loafers are especially well-suited for summer or destination weddings.
SHOP SLIP ON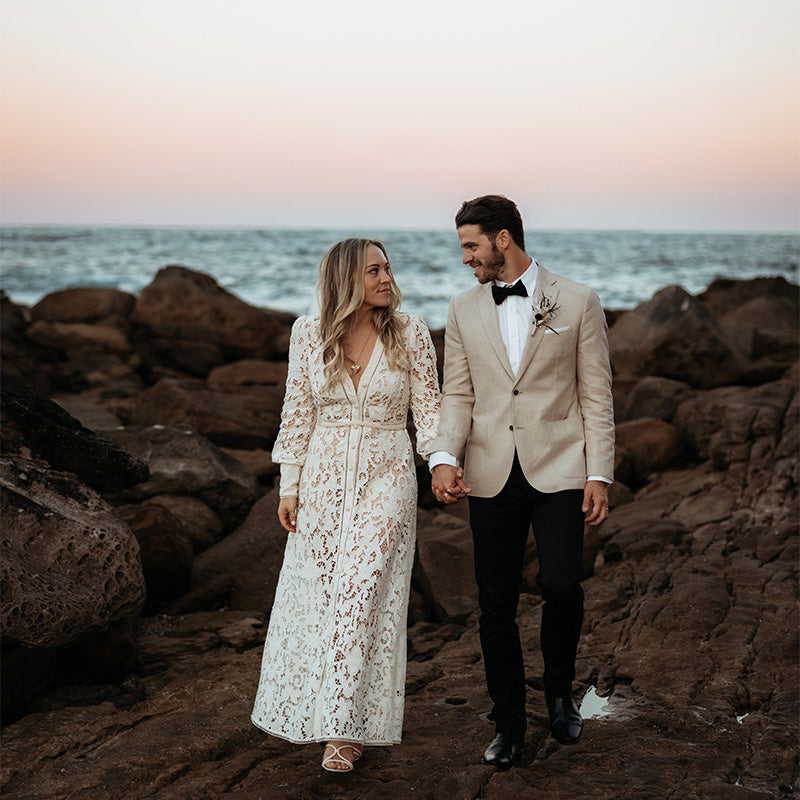 TIMLESS BROGUES
Bridging the gap between formal and semi-formal. Brogue shoes combine sophistication with a touch of character. These shoes feature decorative perforations (broguing) along the seams, giving them a distinctive look. They're versatile enough to pair with various suit colours, making them suitable for both traditional and contemporary wedding themes.
FASHION FORWARD BOOTS
For the non-traditional grooms. Some grooms prefer to break away from the conventional. If you're having a rustic or casual wedding, consider a well-crafted pair of leather boots. They bring a rugged charm to your wedding attire and are particularly fitting for outdoor or countryside weddings.
SHOP BOOTS
FIND THE PERFECT PAIR
Whether you opt for the timeless elegance of Oxfords or embrace a more contemporary style with derby shoes or patent loafers, your choice should reflect your personality and enhance your overall look. Remember to start your search early, break in your shoes, and ensure they complement your wedding attire. Your wedding shoes are the final touch that will help you step into your new journey with grace and style.
Regular price

$159.95

Sale price

$159.95

Unit price

per

Regular price

$199.95

Sale price

$199.95

Unit price

per

Regular price

$249.95

Sale price

$249.95

Unit price

per

Regular price

$199.95

Sale price

$199.95

Unit price

per